The EPC Gen 2 Standard Update
GS1 is the organization that develops many of the standards relating to RFID. The Electronic Product Code (EPC) second generation or EPC gen 2 standard defines the air interface standard for the physical and logical requirements for an RFID system of readers and UHF passive tags operating in the 860 MHz to 960 MHz range.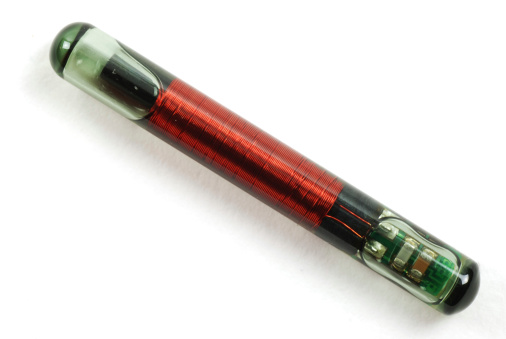 Since its introduction in 2004 the EPC Gen 2 standard has established itself as the dominant standard for UHF implementations across multiple areas. In 2013 the second version of the standard (EPC Gen2v2) was released. Gen2v2 includes several backward-compatible, optional features including:
Untraceable function to hide portions of data, restrict access privileges and reduce a tag's read range
Enhanced User Memory for supplementary encodings (such as maintenance logging) during a product's life cycle
"Non-removable" flag for embedded tagging of electronics and sewn-in tagging of apparel, to indicate that a tag cannot easily be removed without compromising the tagged product's intended functionality.
For security, this new version has support for cryptographic authentication of tags and readers, to verify identity and provenance, as well as reduce the risk of counterfeiting and unauthorized access.
These features may be of interest to Process and Industrial Engineers that are interested in utilizing them with their RFID applications. It is important to have knowledge of which standards are involved with your equipment and the environment your application will be running in.
Gen2v2, the result of several years of industry-wide collaboration with a diverse group of stakeholders, enables a tag to cryptographically authenticate a reader, thereby providing selective access only to authorized devices. Conversely, readers will be able to cryptographically authenticate tags, thus providing extensive protection against product counterfeiting and tag cloning. This authentication capacity will boost Gen2v2's adoption by the aerospace, defense, luxury-goods and pharmaceutical industries.
A major new enhancement in the Gen2v2 standard allows the partitioning of user memory into one or more files. It defines a maximum of 1,023 files, each accommodating a maximum of 2,044 kilobytes of binary data. The RFID readers can be assigned access privileges for some or all files. This partitioned memory can be used to store data about such things as maintenance, product purchases or returns, as well as any other pertinent information about a product that needs to be encoded directly on the tag.
In addition the Gen2v2 standard allows data to be saved to specific files. The access to some of that data can be restricted to specified users. Some data can be marked as unchangeable or it can be marked as rewritable.
This new standard includes a command intended to protect consumer privacy. With this feature, specific enabled readers can mark a tag untraceable by restricting such identifying information as parts of the EPC, extended tag identification (XTID), or user memory. The tag can also reduce its operating range to a percentage of its previous readable range. The amount by which that read distance would be reduced depends on the specifications of that particular tag.
With the new untraceable command, a user can now protect a consumer's post-sale privacy by hiding data until a tag is read by a reader with an untraceable privilege—such as reader in a store when a purchased product is returned by the customer for a refund or exchange.
Another interesting feature is that a tag built into a product and can come with a "non-removable" indicator bit signifying that the tag should not be detached from an item. If it is removed it would compromise the product's intended functionality. That same function would enable a tag sewn into a garment or attached into a product in some other non-removable manner to identify itself as such. Readers at the point of sale would then know to treat that tag differently. It could, for example, set the untraceable command.
Several Gen 2 UHF tag and reader manufacturers are currently developing and upgrading tags and readers based on the new EPC Gen2v2 standard.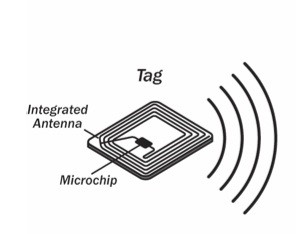 The RFID Tag
Does your project requirements have a need for any tags with the new EPC Gen2v2 functionality?
The latest version of the EPC Gen2v2 specification (from April 2015) is available here.
For additional information on standards-based RIFD tags and labels and RFID components including readers, printers, and accessories contact us at the Gateway RFID store.