How far can you use RFID to track your supply chain's equipment? According to a press release, the Marines monitored their equipment tracking capabilities via RFID and SHOUT nano devices from the West to East Coasts.
To begin testing, the Marine Corps Base Camp Pendleton, Calif., and Marine Corps Base Camp Lejeune, N.C., worked with soldiers from the National Training Center, Fort Irwin, Calif., to compare the tracking capabilities of both devices in support of the Rail Head Operations Group. Tested started the first week in January and lasted through nearly the entire month.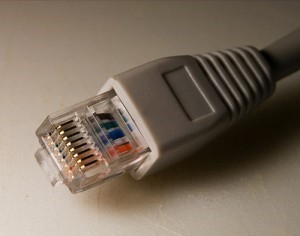 Big picture, the test gave the Marines the opportunity to learn about rail operations and added in-transit visibility to rolling stock coming from the field. Part of this approach involved tracking in-transit visibility from the MCLB Barstow's Yermo Annex and Marine Corps Air Ground Combat Center 29 Palms to the National Training Center at Fort Irwin and allowing the Marines to perform Rail Operational Training and required Mission Essential Tasks.
For tracking the convoys, they decided to use the SHOUT Nano, a two-way GPS no bigger than a cell phone. The device offers more capabilities than just monitoring routes, allowing for text messaging and serving as an emergency beacon. Yet, as the nano was in transit, the device tracked the convoy from its start to its destination and even indicated when the convoy had stopped moving. As well, this real-time visibility can be done from several locations and provides up-to-date data concerning the equipment's exact location.
Additionally, the Marines also created RFID tags and Military Shipping Labels for 2nd LAR vehicles using the Automated Manifest System Tactical (AMS-TAC). From here, the Marine Material Distribution Center showed in-transit visibility of multiple convoys.
When the two methods were compared, the Nano offered more precise tracking for the military, but the RFID provided a more cost-effective solution. The major difference? During its route, the RFID tags signaled interrogators at various locations, indicating the last stop the equipment passed through.
Using RFID allows more businesses to keep track of their vehicles and equipment along the supply chain. To add tags, set up computers for monitoring, or develop a solution for your business, reach out to Gateway RFID Solutions today.