RFID tags are being used in new ways each and every day. Some of them have been embedded in clothes. Others can be found in casino chips or other items. Now, though, we've taken a look at some of the newest ways that RFID tags are being used, and the latest advancements in RFID technology.
RFID Tags Track International Deliveries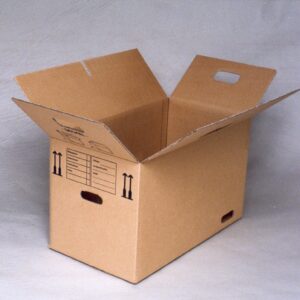 Spring, a Dutch company, has recently offered a new solution called "Tag & Trace" for international deliveries. This new system gives online retailers who send low value goods around the world to track where these goods wind up at a much smaller cost.
How does this new system work? Spring attaches a RFID tag to the parcel. Then, the company follows the delivery journey of the item. There are up to 13 notifications that are sent at various stages of the item's journey.
RFID Tags Implanted in People
Putting RFID tags in living creatures isn't anything new. For example, many pets have RFID tags embedded in order to allow their owners to find them again if they're lost. What is new, however, is implanting these tags in people.
Currently, more than 50,000 people worldwide have chosen to have RFID tags implanted in themselves. Why have they chosen this option? One person has multiple tags embedded in his arm with different information on each. One opens his apartment door. Another opens his office's parking garage, and another contains business contact information.
Some businesses are event offering employees tags for easier entrance to the office and to use various office functions, such as the photocopier.
RFID Tags Embedded in Luxury Brands
There has been a surge in counterfeits and fakes in the fashion industry. From purses to "designer" clothes, you can find counterfeits that so closely mimic the real product that it's difficult to tell the difference. That's why some luxury brands are now turning to RFID tags to show consumers which is fake and which is real.
Moncler, a luxury Italian brand, has announced that beginning with its spring/summer 2016 collection, all of its products will contain a small RFID chip. Each of these chips will contain a unique ID that will allow users to scan and authenticate their goods via their smartphones or via the code.moncler.com website.
There are other brands that are also getting in on the action. Salvatore Ferragamo began embedding RFID chips into the left soles of its women's shoes to allow the company to verify the authenticity of the shoes. It's also added the tags to other products to help with authenticating the goods.
RFID Tags Today
RFID tags are continually used in new items and in new ways. If you're interested to see how they can benefit your enterprise, or just want to see what types of new tags are being produced, you can find them at Gateway RFID.