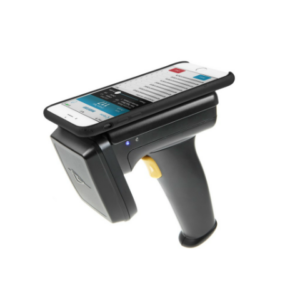 New RFID readers are being introduced each year. Now, there's a new one on the market that not only offers easy commissioning through integrated setup, but also helps with easy migration due to air interface protocol.
New Siemens RFID Reader
The new readers include the Siematic RF310R, RF340R, and RF350R readers. These readers are integrated into the Simatic Step 7 engineering systems, and the TIA Portal to make commissioning easy. In addition, the new readers offer transponder protocol for MOBY E transponders.
These new readers also have the ability to automatically recognize various types of transponders. This makes changing an old system to a new one much easier, and also paves the way for new applications.
How RFID Technology is Changing
It's not just new RFID readers that are helping change the face of RFID technology. There have been advancements in printed electronics that have helped create new classes of extremely thin and flexible RFID tags. These tags can now be combined with printed sensors, printed batteries, and more.
In addition, 3D printing may also help the spread of RFID tags. More specifically, companies can potentially print their own RFID tags on site for electronics in products as they're created. There's also new antenna designs for enhanced performance, and increased memory to allow for "smart asset" applications.
With all of these new innovations in mind, it's not surprising that RFID technology is being used in more and more applications. It's also possible that RFID may have cloud-based capabilities in the future, which could be huge for healthcare and retail industries.
RFID Tags for Businesses
If you're looking for RFID tags for your business or your own applications, then consider Gateway RFID. You'll be able to get the RFID tags you need for your applications. Give us a call today to find out how you can get your RFID system set up.