Have you ever brought your car to the dealership or mechanic, only to find out that in order to fix it, a certain part must be ordered? How many times has a supposedly in-stock item taken longer than expected to be delivered, leaving you to drive a loner or rental for days—or sometimes weeks?
Imagine being able to know exactly what the stock of a particular item is—instantly and accurately. Imagine being able to offer that level of service to your customers.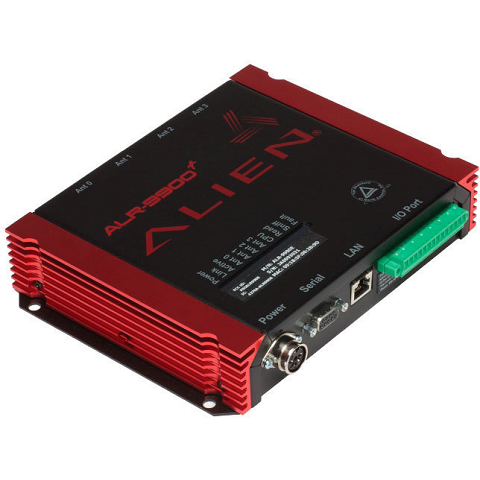 On March 28, 2016, RFID Journal reported that Postmates and American Apparel are working together to do just that—and more—with RFID. It's not new to use RFID in shipment tracking or inventory management, but by bringing both of those benefits together, these two companies have effectively paved the way to a plethora of possibilities.
RFID Instant Inventory in Retail and Beyond
In 2005, Amazon launched Amazon Prime. With 2-day delivery free of charge, expectations for retail (and eventually grocery and other items) delivery shifted. Online shopping became the go to, instead of the fall back if the local mall or store didn't have what shoppers needed.
Fast-forward almost 9 years and the mega online retailer announced its plans to implement drone usage to deliver orders more efficiently (incidentally, drones and RFID also play nicely together).
It's no secret that retailers are doing all in their power to deliver products more quickly to customers.
RFID technology isn't just for retail, though. It's used in industries across the board. Imagine the possibility for efficiency in the example at the start of this post involving auto parts. The same could apply to an array of industries.
Instant and accurate inventory tracking and same-day delivery can—and hopefully will—positively affect the healthcare industry, the automotive industry, retail sectors, construction, research firms, and more. RFID may not be new, but it's still creating new avenues for service and growth across varied sectors.
RFID Tech
The RFID Journal article specifies some of the equipment used by Postmates and American Apparel to create this seamless collaboration and deliver same-day products to expectant consumers. RFID technology made by manufacturers such as Zebra and Alien power the process. The article closes with the idea that in the near future, sales transactions might happen on the floor, allowing sales personnel to track and update inventory live using mobile RFID technology from anywhere in the store.
Conclusion
Regardless of whether RFID touches your life directly right now (and chances are, it does, even if you're not aware of it), learning about how RFID technology works benefits companies and consumers alike. To learn about RFID solutions, check out Gateway RFID Store's resources.