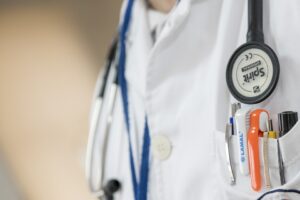 Crash carts are stocked and ready to deal with emergencies. However, these crash carts need to be replenished regularly with medications as they expire over time. This can be a somewhat time-consuming task since the amount of each medication needs to be assessed. Now, there may be an easier and faster way to do this.
RFID Tags in the Medical Profession
Each crash carts has medications on it that are vital for helping those in need. However, the expiration dates on these medications need to be manually checked by a pharmacist or pharmacy technician at the Inova Fairfax Medical Campus.
The process of checking the medications is extremely time consuming. There are about 41 items in the tray, which means 41 different medications. This means that each needs to be logged manually. However, RFID tags are now being used to ease the work load.
How RFID Tags are Used for Medications
In this case, the RFID tags are placed on each of the medications. The RFID scanner recognizes if each tray contains adult meds, pediatric meds, or meds for the NICU. Then, the scanner reports which medications are missing and should be replaced. It even states which medications are expiring within the next 60 to 90 days.
The RFID process not only eliminates human error, but also makes the process much faster. This helps reduce the cost of time and also makes the entire process much more efficient.
RFID Tags for Multiple Uses
RFID tags are being used in new and different ways all the time. RFID tags in the medical field, in particular, can help with life-saving processes and can help make processes more efficient and less time-consuming. This is huge when it comes to streamlining processes and also making sure that there's no human error.
If you're interested in RFID tags for applications for your business, then consider Gateway RFID. You'll find a wide range of RFID tags for sale that can fit the applications you need.