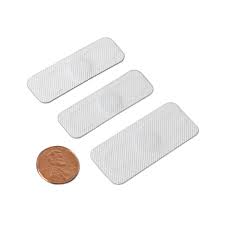 HID Global, which provides identity solutions to clients around the world, recently announced that its RAIN UHF RFID technology had been used by the Foundation of Valais in Favor of Mentally Handicapped Persons (FOVAHM) and mARTigny boutique-hotel located in Valais, Switzerland. HID Global has an international culture and French-speaking engineers who were able to design and deploy the UHF tags quickly.
The technology is being utilized to create an easy-to-use system that enables employees with disabilities to work in a commercial laundry environment. Laundry staff can carry out their jobs with limited supervision and maintain the highest level of quality in the services they provide.
FOVAHM built and manages the mARTigny boutique-hotel. FOVAHM worked with HygieClean Ltd. to create a system that meets laundry standards for hospitality services and takes into account staff members' memory and cognitive challenges at the "La Romaine" laundry facility.
HygieClean Ltd. chose to work with HID Global because of its RFID expertise, quality manufacturing processes, and LinTag™ UHF transponders that can be easily attached to linens and that can withstand hundreds of washes, dries, and ironings. HID Global's LinTag UHF tags are smaller and easier to apply than other companies' products.
LinTag UHF transponders are embedded securely and discreetly into the hotel's bed linens, napkins, towels, and clothes of FOVAHM residents. They are embedded into standard hotel laundry items when they are produced, which allows new linens to be used immediately. Every piece of tagged laundry is identified with the owner's name, laundry type, color, and treatment to control inventory and ensure precise handling and delivery of laundry.
The director of mARTigny boutique-hotel said accurately managing linens saves valuable resources and allows management to focus on providing excellent hospitality for guests. It is possible to sort hundreds of laundry items quickly and without errors.
The La Romaine laundry facility has expanded to manage laundry for other FOVAHM sites. The laundry facility team processes over 990 pounds of laundry every day and has the capacity to manage up to 1.2 tons in the future.
Gateway RFID Store stocks an array of HID RFID tags. If you are considering using RFID technology to manage employees, pets, equipment, or inventory, contact us so we can help you choose the right RFID tags for your needs.